Who we are
The Professional Experts Co. , manage the affairs of Ministries, investors, companies, federations and clubs, and the career of wide range of athletes, from elite superstars to promising young players around the globe.

Whether professional coach, player or employee, 's team make every effort to become even better, in order to drive its clients forward to do their best and be the best at all times.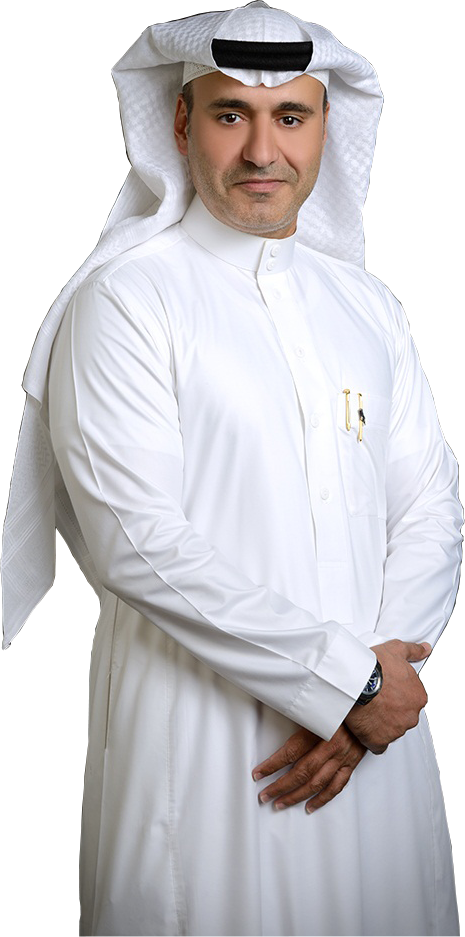 PEC Message
Mr. Waleed, the CEO, has put his 20 years of experience in media business into the strategic management of

.
The CEO has decided to create

to fill the gap between private and sports sectors, between clubs and their needs for players, coaches and technical staff.
Also, the other way around, helping players and coaches to find clubs that meet their specifications and goals.
Mr. Waleed will transform his twenty-year-experience of visiting, meeting and interviewing world's top presidents, prime ministers, ministers, and many other officials in addition to writing and presenting thousands of newspaper, TV and radio articles, studies and programs, into the field of sports management and leadership.
Waleed A. AL SHEHRI
CEO
The professional Experts Co.

Contractual Negotiation:
Our trusted reputation, means we negotiate the contracts our clients need.

Management:
Our Client Manager and operations team are available anytime to look after any requirements our clients might have.

Club Sourcing:
Our relationships with teams around the world means we can place our clients at the right club.

Club Consulting:
We have been consultants to club executives and team decision makers since 1999 and helping them to better manage, better results on and off the field.

Player and Coach Services:
At Key Sports we offer a dedicated coach, player and family support service to ensure all of our clients off the field matters and requests are dealt with. Our client services managers are specialized in lifestyle support and have vast experience of working within the sports industry. With our wide range of contacts, we can deliver a first-class response for all our clients' needs such as mobile phones, holidays, flights, education, housing, interpretation, sporting goals, training, medical, financial, legal, planning and more necessities.
Player and Coach Consulting:
We advise hundreds of players and coaches, all over the world, searching, analyzing and giving the best advise they have about contracts, opportunities and options available around the world.

Wealth Management:
We help players become financially sustainable and diversify their investments to guarantee a safe and healthier financial future.

Scouting:

is looking for players that possess not just the talent, but above all, the will to be one of the best.

's scouts accompany youth players along the most important phase in their professional career namely before they even start. They analyze, consult, promote, review and motivate. In order to do that they observe training and games and hold talks with the player and his parents and are in contact with the club's or the national team's coach.
Camps & tours:

in-cooperation with world's best service providers, will help clients (federation, club, individual), plan & arrange camps & friendlies.

Commercial:
We work with the best media and commercial agencies to give our clients the most exposure and the best commercial opportunities.

Sponsorships:
Analysis of brands that can be associated with the profile of the department or athlete.

proprietary events:
We assist ministries, federations, associations, organizations etc. in creating sponsorships for sports events by understanding the scope and reach of the media plan.

Coach and Player Marketing:
As seasons change, motives change. Players and coaches can contact us to market them in any league of their choice with a transfer window time frame.
MEDIA
Our media Carrere in sports has over 20 years' experience working with sports ministers, clubs, coaches and players at all levels in world sport.
 Our clients choose who they wish to represent them and only by exceeding their expectations with our unique blend of media management expertise, we can truly claim to be the Professional Experts.

project management:
The Professional Experts Co.

provides end to end management solutions including strategic planning, sponsorship, event management etc., for sports properties run by federations, associations, organizations etc.

Social Media:
The Professional Experts Co.

initiates strategies, create social media accounts, content generation, monitoring and consolidation of fan base.

conflict:
We at

, are committed to avoid our clients any conflict with (ministry, federation, club, sponsor and media).
Programs & PR:

The Professional Experts Co.

has its own journalists who present TV and radio programs and write in newspapers to enhance our clients' image and reputation and to promote the image of the agency.